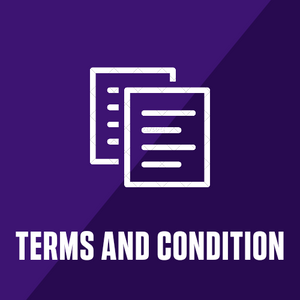 Term and Conditions
ORDERING & PAYMENT
Shopping with us online would be a pleasurable experience. Please read this page carefully before ordering any product. These terms apply to any order you place through our websit .By placing an order you confirm that you have read, understood, and agreed to the terms and conditions of use.
PAYMENT OPTIONS
We accept Debit Card, Credit Card, e- wallets and net banking.
You will be asked to enter your payment details during the checkout process. By placing an order, you confirm that the credentials provided by you are correct and belongs to you. Prices given do not include delivery costs, which will be specified as part of the order process.
We reserve the right to change any prices which may be incorrectly stated on the website. We also reserves the right to change prices as well as any changes in fees and / or other costs indicated on the website. Customer will pay the shipping cost , cost may vary according to the delivery service location. 
ACKNOWLEDGEMENT OF ORDER CONFIRMATION
Once you place your order for an item with us, you will receive an acknowledgment order confirmation mail for your order. Receiving an order confirmation with us implies that you are in a binding purchase agreement with LEVESQUE.
FREE SHIPPING (ONLY IN INDIA)
We use insured parcel service and you receive a tracking no when we ship the order.
Enjoy free standard shipping on all qualifying orders. Offer is subject to change or cancellation at any time without notice. Offer only available on items shipped to a single address. All purchases are subject to bank authorization prior to processing. Only authorized purchases will be processed and shipped.
For all business orders, orders fulfilling MOQ will be eligible for free shipping else delivery charges will be applicable.
Maximum delivery time is typically 6-7 business days
Delivery cost of €8 for Europe apply
Delivery cost $10 for U.S. apply
Delivery cost of £5 for U.K. apply
Free delivery on all orders above $300
NOTE:
We reserve the right to cancel an order if freight cost to remote areas exceed a certain amount.
Please note that all local charges (delivery charges, duties and taxes etc.) will be paid by the customer.
---